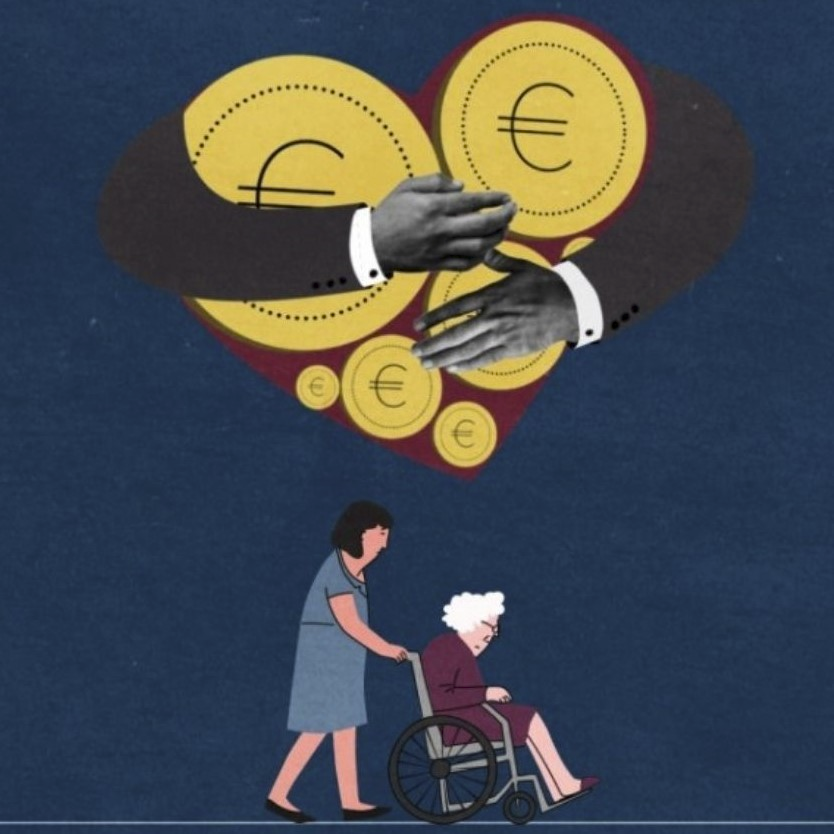 Grey gold — The billion Euro business of elder care

Understaffed with overworked caregivers, the situation in care homes across Europe can pose a threat to the lives of residents. And yet, international corporations and financial investors continue to reap lucrative profits in the sector. An investigation by Investigate Europe and Reporters United.
Edited by Georgia Nakou (Reporters United) and Sindhuri Nandhakumar (Investigate Europe). The article has been also published in English by Investigate Europe, in French by Mediapart and in Greek by Reporters United.
One morning in late May 2020, when Manolis Hourdakis saw his mother lying in her coffin, he knew that something was not right.
He could make out marks on the elderly woman's head, even under a veneer of make-up. And when, according to custom, the flowers that had been thrown into the coffin by mourners were removed in preparation for burial, he noticed that his mother's hands appeared bruised. The wrists were also bound with bandages.
This seemed strange to him. "Something bad has happened to our mother," he remembers telling his brother and other family members. They soothed him, putting his reaction down to the emotional intensity of the day.
When he asked the care homeowners, he was told that she had hit her head against the metal part of her bed.
In following the months, Hourdakis tried to put the pain of her loss and his thoughts at the funeral behind him. Until almost a year later, in early April 2021, when he received a call from the police in Chania.
The police were calling to ask for consent to exhume his mother's body. They had received complaints alleging that his mother's cause of death was not a cardiac arrest, as had been officially recorded. Hourdakis agreed.
The developments that followed were shocking. They revealed that his mother had died in a much more painful manner than believed.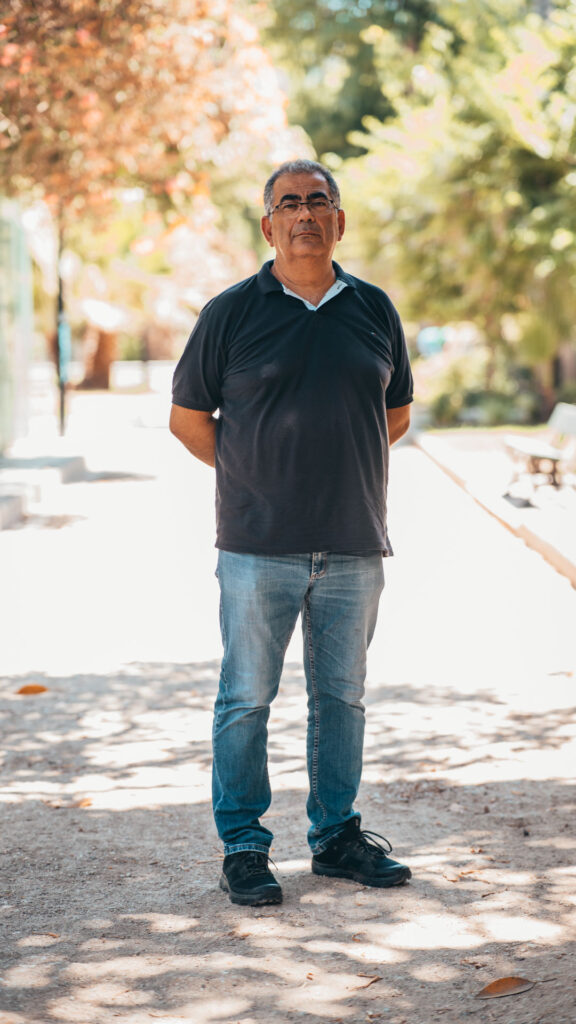 But not only that. The investigation also showed that the absence of a meaningful regulatory regime, in combination with the restrictions imposed during the pandemic, was enough to turn a model old age care home into a place of death for tens of vulnerable people.
As part of Investigate Europe's cross-border pan-European journalistic research on the for-profit elder care, Investigate Europe and Reporters United visited Chania and met with relatives and former workers-turned-whistleblowers. We uncovered documents that show that the warning signs for what was to come had been around as far back as 10 years ago.
In search of a care home in Crete
Platanos is a small village on the island of Crete, located around 50 kilometres west of the city of Chania. It overlooks the beach of Falasarna, and its population is estimated at around 900 inhabitants, including locals and migrant farmworkers.
The main street of Platanos is flanked by low houses and a few shop fronts with faded walls, while the village is surrounded by olive groves.
Except for a few years spent at school in Chania, and a period of study abroad, Manolis Hourdakis has spent his entire life in this place that he considers home.
Locals know him as the middle-aged ICT instructor at the naval academy, and when we meet him on that May morning, seated at a table in the bakery-café near the entrance of the village, everyone greets him on their way in.
They also know why journalists are keen to speak to him.
Like the many Greeks, when Hourdakis's mother died, he did not want to put her in a nursing home. However, he was convinced by her psychiatrist to do so. Because she suffered from dementia, he felt she would be better cared for by experts.
He reluctantly started the process of searching for a suitable home.
He visited all the commercial nursing homes in the prefecture and two non-profit institutions — the Chania Municipal Nursing Home and the Annousakeio Foundation operated by the Diocese of Kasteli. The latter appeared to be better-run than the private establishments, but had waiting times approaching two years. There was also no guarantee they would accept his mother because of her dementia.
Beds in elder care homes have always been fewer than the needs of the island. Greece as a whole is believed to be short of 7,000 beds.
The market for elderly care in Greece is relatively small compared to most western countries, with families traditionally preferring to look after their elderly relatives at home., Beds in care homes across the country are estimated to be around 25,000-30,000.
Most of the commercial ones are small-sized, family-owned, and at least a fifth of them are suspected of operating without a license. There are no publicly funded nursing(?) homes, so those in search of care for their loved ones must navigate a patchwork of around 300 small privately-run operations or charitable institutions, frequently operated by the church.
Half of the care homes are in Athens, the Greek capital.
Someone eventually told Hourdakis's brother about Aghia Skepi, a private nursing home set in an idyllic location just outside Chania, a city that Hourdakis commutes to for work daily.
In January 2020, he agreed to move his mother into Aghia Skepi. Throughout this period, he kept her bed at home made, so that she knew she could return there at a moment's notice.
Admission, excuses, death
Hourdakis says his mother was fine up until the time she was admitted to the nursing home. Even with her dementia, she had no problem recognising her sons. She knitted, and was mobile, needing only minimal support.
Her good condition — in combination with the high level of care he had been promised she would receive at Aghia Skepi — led him to believe that his mother would be able to spend the next three to four years of her life in calm and dignity.
For the first few months, he was able to visit his mother three or four times a week after work, to spend time with her and see how she was doing. However, with the outbreak of the pandemic in March, all visits to the nursing home stopped.
Over the next three months, Hourdakis visited the nursing home on several occasions to pay his mother's fees. After informing the care home staff in advance, he asked to be allowed to see his mother from a distance, through the ground floor window. Each time, he was offered a different excuse as to why this would not be possible; on one occasion he was told his mother was eating, another time that she was sleeping, and on the third visit that she was having her hair done.
On May 21, he received a call from Aghia Skepi to say that his mother had a urinary tract infection. The doctor had prescribed antibiotics, they said, promising to keep an eye on her. The next day, he was told that she was feeling better, and that her fever had subsided. But just the next day, they called him to tell him that his mother had died of a cardiac arrest.
The exhumation which was performed a year later revealed that at the time of her death, his mother had a wound about the width of a finger on the back of her head — a wound that Hourdakis had known nothing about.
He was subsequently told by former employees that despite the assurances he had been given about the care his mother would receive at the facility, no one had stitched up the wound or given her any medical treatment. She had been bleeding for three days until she died.
The same witnesses said that the marks on her hands which he had noticed at her funeral were the result of his mother being tied to her bed.
As for the specialist staff, to whose care he and other relatives had entrusted their loved ones —, they simply did not exist.
From hospitality to the nursing home
Dimitris Mavrakakis is 27 years old. He has light brown hair, a tattoo on his right arm, and speaks softly with a Cretan accent.
Mavrakakis grew up in Platanias, a small coastal village outside Chania, which lives mostly off of British tourists visiting in the summer season. He has worked mainly in the hospitality sector and lives in a basement flat in a nearby village. Last year, when the pandemic arrived and he found himself without a job, he came across an ad on the Internet for positions at Aghia Skepi.
He decided to apply for two reasons: the job did not require any special training or prior experience, and he believed it would be a calm job, requiring him to spend time with the elderly, walking with them and keeping them occupied.
He went for an interview and was hired on the same day. But soon, he realised that things were not exactly as he had pictured them.
Tied to their beds
Mavrakakis had only been in the job for three days when he realised there were residents in the basement of the nursing home.
He figured out that this is where the most "troublesome" cases were kept, out of earshot of any visitors. These basement residents were always restrained, as were their counterparts on the ground floor.
One of them, Mavrakakis recounts, was kept tied to a bed that had been placed in the laundry room.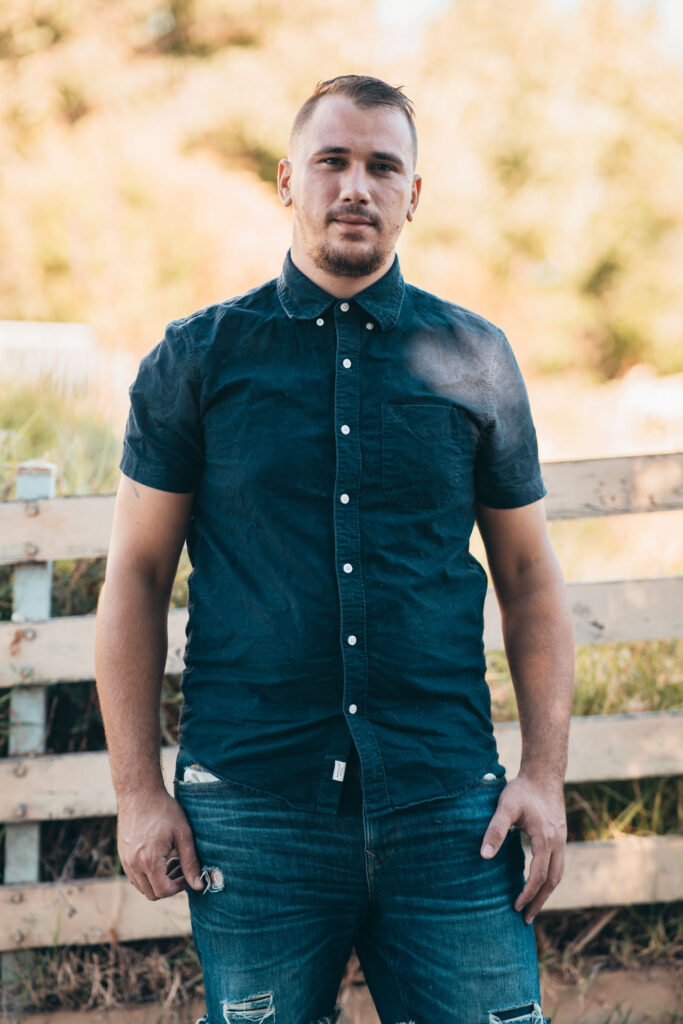 He soon realised that spending time with residents and keeping them occupied was not part of his duties. In addition to the use of restraints, sedatives were also heavily administered.
Mavrakakis, who was reluctant to tie anyone to their bed, employed a trick to avoid this: he only pretended to tie them up, covering their arms with a blanket or a sheet, hoping that no one would notice.
He was eventually caught and reprimanded by management. When he refused to comply, they stepped in to restrain the residents themselves.
"It went against my principles to tie them up. Imagine that the person you are restraining is your mother or your father. It didn't seem right to me, I couldn't face doing it,", he explains.
When he started the job at Aghia Skepi, there were 55 residents, 90 per cent of whom had some form of dementia. And yet, to save on costs, night shifts were covered by a single worker.
One towel for five people
Mavrakakis worked at Aghia Skepi for six months, from April until September 2020. The conditions he encountered during that time directly contradict the carefully shot photographs and charming descriptions on the care home's website.
Mavrakakis alleges that the staff routinely used the same towels on multiple residents. Food portions were tiny, and residents were always hungry. Multiple residents were shaved using the same razor, while even functional individuals were forced to defecate into a plastic bag so that they wouldn't have to be accompanied by the staff to the bathroom.
He recalls one cleaner taking advantage of a dementia sufferer. She would promise to comb or care for him if he paid for her coffee, but when he gave her a fifty euro note, she never returned the change.
He saw residents being abused, always hidden from the view of anyone who might report it. And at the time when Hourdakis and other family members were forbidden from seeing their loved ones because of the pandemic, those who offered "a little extra" were allowed to enter through the basement.
Out of 10 nursing staff employed at the time, only two had nursing qualifications. Others, like himself, had come from the catering sector, while yet others used to work construction.
Hourdakis was assured that there was a doctor who visited the nursing home daily, but he had never seen him in a month and a half during his regular visits to see his mother. Hourdakis claims that this doctor only came once a week for an hour, to fill out prescriptions.
The supposedly "specialist" staff was paid minimum wage, while witnesses familiar with the workings of the home told Investigate Europe that the monthly fees paid by relatives started at around €1,000, even if receipts showed roughly half that amount.
64 deaths in one year
Mavrakakis was present when Hourdakis's mother fell from her bed and hurt her head, as well as during the calls when the care home owner spoke with the family, both before and after the woman died.
At first, the deaths didn't strike him as odd. In his first month on the job, there had been two or three deaths of residents.
Shortly afterwards, however, 14 residents passed away within a week. His colleagues informed the care home doctor, but the death certificate was issued without him visiting the home to inspect the bodies and determine the cause of death.
In total, 64 residents lost their lives in 2020. One of them was the father of Maria Papadaki, a lawyer who lives and works in Chania. Her father's situation, as she described it to Investigate Europe, has similarities to that of Hourdakis's mother.
Papadaki's father had dementia, and after a few years of being cared for at home, the family decided to move him to a nursing home. Up until the point when he moved to Aghia Skepi, her father could eat and do most things unassisted.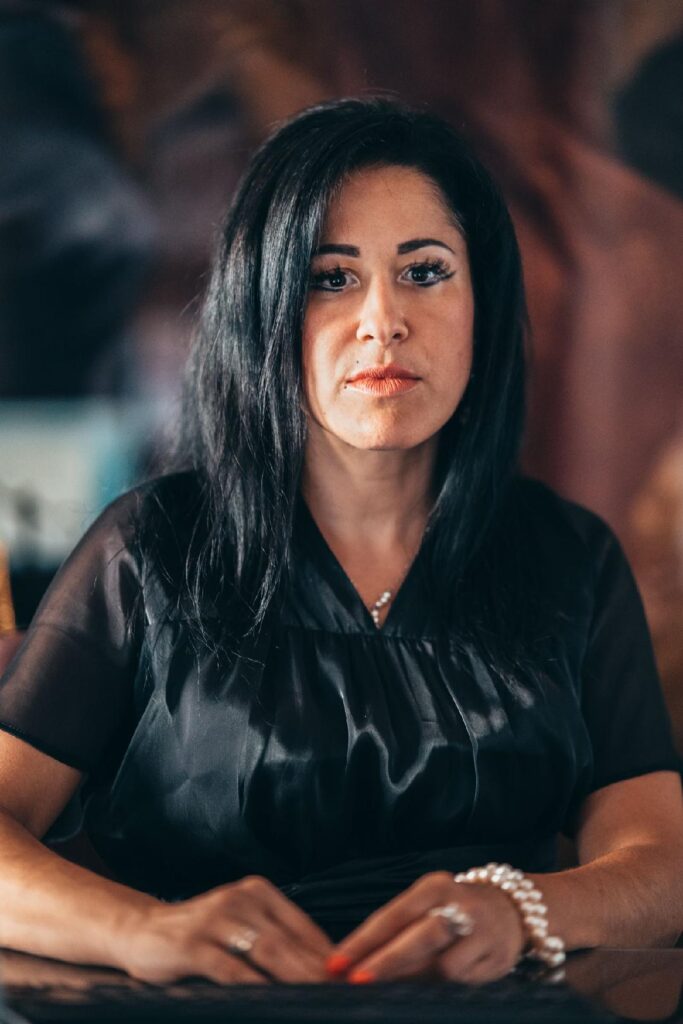 The day after her dad was moved to the institution, Papadaki visited him but was prevented from seeing him. On the next day, she visited him again and found him sitting in a wheelchair, with no connection to the environment. The care home said this was due to the adjustment of the man who had dementia to the sudden change of environment.
On the third day, Papadaki visited her father. She found him perspiring; he also appeared to have a fever and some difficulty breathing. The care home staff told her that he was fine, and when she insisted, they gave her a piece of paper that stated that her father had a temperature of 36.1o C and a blood oxygen level of 97%.
Unpersuaded, Papadaki called an ambulance. When it arrived, the paramedics confirmed that her father's temperature was 41 o C and his oxygen level was 82%. He was admitted to the hospital and died a month and a half later after he had been brought back home.
In the meantime, he never returned to his pre-admission condition but remained bedridden and unable to help himself.
"At that age, if a 93-year-old starts going downhill, it is very hard to recover," says Papadaki. "Prior to going into the nursing home, it had been many years since he had spent any time in hospital, and that was for a broken bone. He had a very strong constitution. I am convinced he would still be alive today if he hadn't been in that place".
A practising lawyer, Papadaki filed a complaint against the owners of Aghia Skepi. Two months later, two former employees of the home, one of them Mavrakakis, contacted her. They wanted to share their experiences with her.
In her 16 years of legal practice, Papadaki has handled several homicide cases, and yet, these testimonials from Aghia Skepi startled her. "They began to describe the most appalling things I have heard in my life." Shortly afterwards, she recorded the testimony of two more former workers at the home. She realised that her father's case was just the tip of the iceberg.
The care home license and the doctor
In the spring of 2021, it was revealed that police were investigating the deaths of Aghia Skepi residents from the past 15 months. Two interesting things occurred at this point.
In attempting to defend their record, the management of Aghia Skepi claimed that since its inception in 2009, the institution had cared for over 1,500 residents. Investigate Europe and Reporters United tried to secure an interview with the management in May 2021, but the request was turned down.
The second relates to the position taken by the Subregion of Chania, where the care home is located, claiming that nothing untoward had been established about the operation at Aghia Skepi.
The lawyer Papadaki claims that the claim of 1,000 residents appears to be exaggerated. Either that, the care home was taking in far more residents than its license permitted. Between 2011 and 2019, it was licensed to care for up to just 16 residents, out of which only three residents could be not 'self-serving' (unable to feed themselves and use the toilet unaccompanied). Between 2009 and 2011, according to documents seen by Inside Europe, the home did not even have a license to operate.
At the same time, official documents from the Subregion revealed that the institution had been investigated by the authorities in the past. In the course of inspection visits to Aghia Skepi, deficiencies had been recorded — including the lack of a license, as well as building and fire code violations.
On May 3, 2010, the regional governor of Chania ordered the suspension of operations at Aghia Skepi, reporting that "the owner of the facility insists on not following the layout of the original architectural plans submitted for the building license." The report also cited other violations (fire code and license issues among them). It added that despite repeated verbal and written warnings, the owners had not removed the residents from the premises.
The documentation shows that over the following months, attempts were made by the relevant authorities to enforce the decision.
A letter from December 28, 2010, shows that the district government requested the assistance of the public prosecutor in closing the facility. It states that the owner has not "only failed to comply with the instructions of the relevant committee, but to the contrary, has increased the number of elderly residents".
The same letter stated the order to vacate the premises could not be enforced because the owner "refused to hand over the contact details of residents' families".
The irregularities continued. According to the license issued at the end of 2019, Aghia Skepi was allowed to host 46 residents. However, when the premises were raided on March 22, 2021, 56 people were living there, of which many were found locked in the basement, and all 56 supervised by a single employee.
There are also questions surrounding the doctor, who has been associated with the care home from its inception. All death certificates issued in relation to deaths the home bear his signature, and the vast majority list 'cardiac arrest' as the cause of death.
Papadaki argues that the official medical guidance recommends avoiding simply stating "cardiac arrest" as the cause of death because it is merely the outcome, while the focus should be on the cause.
At least one-fifth of care homes without a license
How can a care home operate without a license? The answer lies in how unregulated the wider sector has traditionally been.
Most of the private homes are small-sized, family-owned, and at least a fifth of them are believed to be operating without a license.
"Unfortunately, one of the main features in the Greek system are the illegal care homes", Stelios Prosalikas, president of the Greek Cares Homes Association (PEMFI) told Investigate Europe.
"And then, when someone creates an illegal care home, the state doesn't have the capacity to close it, because it has nowhere to bring these people to. Which is very shameful".
This is exacerbated by legislation, which enables care homes to start operating after they have applied for a license, not after they have secured it. A 2007 law gave a one-year extension to unlicensed care homes to comply with the requirements for their license.
But, this extension has been renewed every year till today, postponing the time by which facilities have to comply with regulations. And thus, dozens of care homes across the country are allowed to keep operating without a license.
"I feel like we handed our loved ones to wild beasts"
On the day we met him in May, the former care home employee Dimitris Mavrikakis remained unemployed. He had on him just €12 to tide him over until he was able to find something.
He had found work at a hotel, but the uncertainty caused by the pandemic and the slow arrival of British tourists on the island were delaying his start date. Mavrikakis says that since speaking out about Aghia Skepi, he has received intimidating phone calls from unidentified callers telling him he will never work again, as well as threats on his life.
Back in Platanos, Hourdakis wants the truth to shine. "We will take this to the end," he says. Hourdakis's daughter died 15 years ago, and he says he's no stranger to grief. But what he has experienced in the last few weeks since hearing about what happened to his mother and what the care home residents suffered, he says, has left him traumatised. "I feel like we handed our loved ones to wild beasts," he says.
In the meantime, the legal process against the owners of Aghia Skepi is still pending. Papadaki has filed her own complaint and is also representing Chourdakis' family against the management. On June 18, the Region of Chania recalled the working licenses of two of the former nurses-turned-whistleblowers of the care home who had testified about the conditions they had encountered. In the documents of the decision, seen by Investigate Europe, no apparent explanation is provided. It seems like an act of payback against two of the basic witnesses of the case. Investigate Europe asked the regional authorities why the decision was taken. No answer was given as of publication.