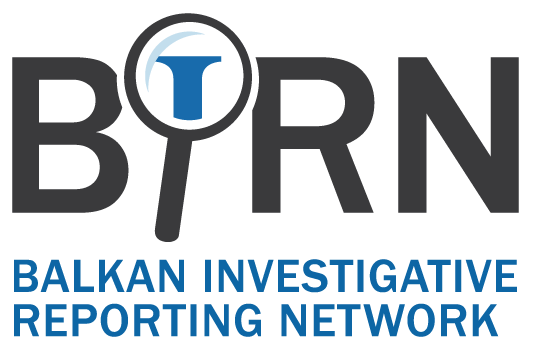 This is a republication of the investigation by Kostas Koukoumakas and Corina Petridi, produced and published by Balkan Insight. It is published in Greece by Efimerida Ton Syntakton and by Reporters United in Greek and in English.
In late July 2019, a 134-metre Panama-flagged refrigerated cargo ship, known as a reefer, entered Antarctic waters en route to South Georgia, a small rocky island in a protected zone of the Southern Ocean and a breeding ground for elephant seals, fur seals and king penguins.
The ship, the Avunda, is owned by Lilium Shipping S.A., and its commercial operator is Lavinia Corporation, controlled by the Greek brothers Panos and Thanasis Laskaridis.
The brothers are major powers in global shipping and enjoy good relations with the conservative, business-friendly New Democracy party currently in power in Greece.
They are also well known for supporting efforts to clean up the sea and coastline and, most recently, to rid Greece of single-use plastics.
The Avunda faced question marks over its cleanliness, however.
After almost a month in Antarctica, the 27 year-old cargo ship left its protected waters and, on October 18, 2019, was inspected in China's Zhoushan port on the East China coast.
There, inspectors registered 11 faults, including a number concerning the ship's air pollution certificate and oil filtering equipment.
The vessel was detained by port authorities; it resurfaced in 2020, in a report by Greenpeace detailing the dangers posed by reefers to perhaps the last great wilderness on earth.
The global network of reefers facilitates the transportation of fish, people and other goods across the world – by operating out at sea, far from scrutiny, this system is known to facilitate some of the worst behaviour on the ocean"

Alkis Kafetzis, Greenpeace Greece
With a high failure rate in port inspections, oceanographers and environmental activists say reefers have no place in the highly sensitive waters of Antarctica.
They also dominate so-called transshipping, the practice of transferring a catch from one vessel to another, usually from a fishing ship to a reefer. The practice is closely monitored in port, but not so much far offshore, where illegal catches can be concealed. In the Antarctic this means krill, a crustacean that is crucial to the Antarctic ecosystem as food for whales, seals, penguins, squid and fish and is subject to catch restrictions.
The Commission for the Conservation of Antarctic Marine Living Resources, CCAMLR, an international body that regulates marine life in Antarctica, limits the fishing of krill in the Southern Ocean, but transshipping is sometimes used to get around it.
While the Greenpeace report does not directly accuse it of illegality, in the protected CCAMLR zone the Laskaridis family dominates. Of 25 reefers tracked by Greenpeace in the zone between 2017 and 2019, 19 were owned or controlled by the brothers, though some have since changed hands.
"The global network of reefers facilitates the transportation of fish, people and other goods across the world – by operating out at sea, far from scrutiny, this system is known to facilitate some of the worst behaviour on the ocean," said Alkis Kafetzis, Greenpeace Greece's ocean campaigner.
"From illegal fishing to human rights abuses, transshipment lies at the heart of an unsustainable and damaging distant water fishing fleet. It enables vessels to stay at sea far longer than is safe for the crew and muddies global supply chains making it easier for illegally caught fish to enter the market."
The Laskaridis deny having anything to do with illegal cargo and say the faults found by inspectors on their boats are minor and swiftly rectified before they sail again.
CCAMLR – the Commission for the Conservation of Antarctic Marine Living Resources – was established almost four decades ago as a response to the growing commercial interest in krill and the dangers this posed to marine life in the Antarctic.
The Commission issues licences for toothfish and krill fisheries in the Southern Ocean, and all vessels sailing in the controlled zone – including fishing vessels and reefers – need permission to do so.
Between 2017 and 2019, six vessels owned or controlled by Laskaridis were observed by Greenpeace in protected zones of the Antarctic and subsequently detained in port, the harshest penalty a port inspector can impose.
Of the six, besides the Avunda, one other vessel – a reefer named Iris – had faults that could be deemed a risk to the environment.
Tracking data obtained by BIRN show the Iris entered CCAMLR waters in March 2017 and again in March 2018, travelling to the South Shetland Islands at the very top of Antarctica.
The Panama-flagged Iris, owned by the Laskaridis brothers via their Seaview Maritime S.A, was detained in Zhoushan in October 2017 between two trips to Antarctica.
According to Lloyd's List Intelligence, a maritime information service, a total of 10 faults were recorded, including several concerning the ship's sewage treatment plant, oil filtering equipment and lifeboats.
Dead ship
The Avunda and Iris are not the only Laskaridis vessels to have issues with inspectors while also sailing protected Antarctic waters.
In 2018, Greenpeace tracked the Skyfrost, a reefer owned by Bahamas-based Berwick Group Ltd, another subsidiary of the Laskaridis holding company.
After leaving China, the Skyfrost, after a week in which its Automatic Identification System, AIS, was turned off, on January 28, 2018 passed Singapore, entering CCAMLR waters on March 10 and arriving in Discovery Bay, Greenwich island. Its mission, according to Greenpeace, was to transship krill from six vessels, including the More Sodruzhestva, a Ukrainian-flagged factory trawler.
Greenpeace activists observed this transshipment, saying it took place "close to a specially protected area, despite the potential impact on wildlife." Skyfrost left Antarctica on April 18, 2018.
According to Greenpeace Laskaridis reefers operating in the CCAMLR area have a 60 per cent failure rate for Port State Control inspections, where "failure is defined as at least one deficiency during an inspection."
Two months prior to entering CCAMLR, however, the reefer had been inspected in China's Dalian port, where six deficiencies were registered, including those concerning crew certificates and fire safety. The ship was not detained. Today it is classified as 'decommissioned', docked in Bangladesh.
According to Greenpeace, the Skyfrost has also 'gone dark' for a week in May 2018 while sailing from Antarctica back to China, turning off the AIS that is obligatory aboard vessels bigger than 500 GT.
"Turning off the AIS is one of the signs of vessels behaving suspiciously as this is a safety and transparency device that should always be on with rare exceptions," said Will McCallum, Head of Oceans at Greenpeace UK. "It means a ship's location is hidden from everyone except its own flag state," he told BIRN.
"A further element that adds to the lack of transparency is the fact that CCAMLR continues to allow vessels flagged to non-CCAMLR members into the waters, which makes enforcement practically impossible and has a strong risk of lowering health and safety standards.", McCallum said.
In July last year, Global Fishing Watch launched a public web portal that policymakers and fishery managers can use to better understand the activities of vessels involved in transshipment at sea.
"Because of the lack of effective monitoring and control, bad actors can obscure or manipulate data relating to their fishing practices, the species or amounts caught, and catch locations," a spokesperson told BIRN.
Failure rate
According to Greenpeace, based on data from Lloyd's List Intelligence, Laskaridis reefers operating in the CCAMLR area have a 60 per cent failure rate for Port State Control inspections, where "failure is defined as at least one deficiency during an inspection."
Besides the Avunda and Iris, four other vessels at the time owned or controlled by Laskaridis were detained in port between 2017 and 2019 for faults ranging from incomplete crew certificates to on-board working conditions.
BIRN contacted Laskaridis Shipping several times for comment but received no response. BIRN's questions concerned whether or not the company's vessels are involved in non-authorized, unreported and unregulated fishing, inspection failure rates, their environmental impact, onboard safety, and transparency with regards to movements.
The company, however, did respond to the Greenpeace report, rejecting any suggestion that its vessels deal in illegal cargo.
According to the report, "They stated they take very active measures, above and beyond the industry norm, to ensure that they do not carry, or be in any way involved with, any form of illegal cargo, including through long-established relationships with known fishing organizations, the incorporation by all contract and charter parties of the BIMCO IUU clause, the requirement of transhipment licenses by agents involved in transhipment, and the requirement of fishing licenses by an unconnected third party trawlers."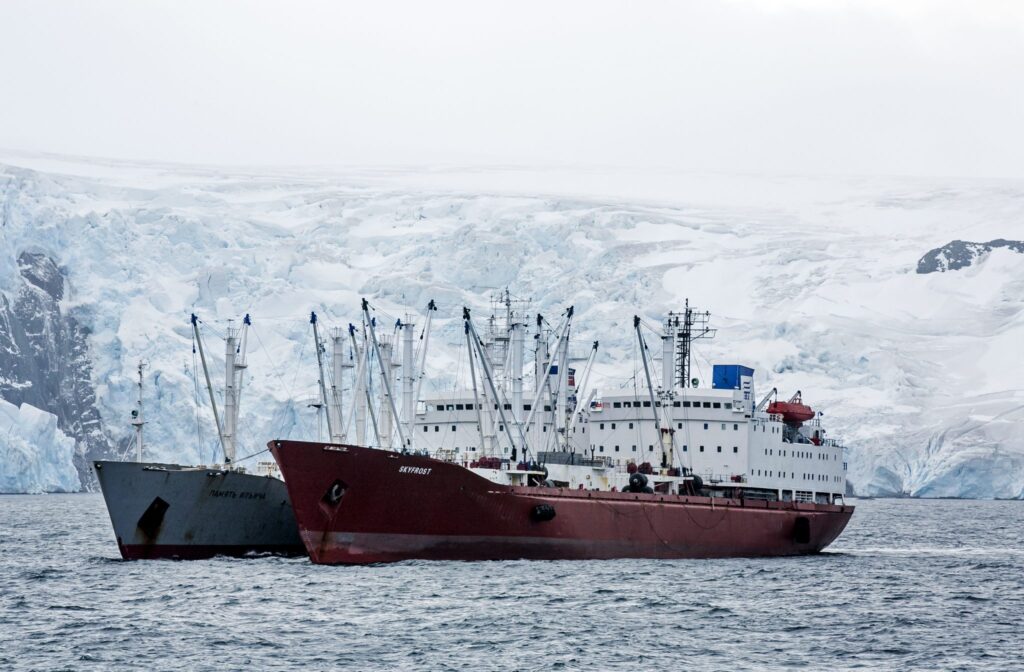 The company has, however, been accused before of harming the environment.
According to a report by the Maritime Herald, Laskaridis Shipping was fined one million euros in 2017 by the court of Brest over an oil leak from the Thisseas, one of its Liberia-flagged bulk carriers, off the coast of Brittany the previous year. Greenpeace cited the Laskaridis as saying the court of appeal found they were not at fault but that the case is ongoing. BIRN was unable to confirm the current status of the case since Laskaridis Shipping refused to provide any information or explanation to BIRN.
Also in 2017, the reefer Uruguay, operated by Baltmed Reefer Services Ltd, a Laskaridis subsidiary, sank about 350 nautical miles northeast of the Falkland Islands after it hit ice.
At the moment of the collision, the vessel was within the CCAMLR Convention Area and, according to a report by the South Atlantic News Agency MercoPress, was carrying 560 tonnes of heavy fuel oil – a substance prohibited in the Antarctic. Laskaridis Shipping denied that Uruguay was carrying such oil. All 42 crew members were safely evacuated.
The family: boats, hotels and green causes
In 1977 Panos and Thanasis Laskaridis founded Lavinia Corporation, a shipping group today and boasting 120 subsidiaries, each with its own vessel.
Their fleet includes oil tankers, bulk carriers, chemical tankers and 20 reefers. The large majority of the reefers are registered in Panama.
The family also controls the historic five-star hotels Grande Bretagne and King George on Syntagma Square in the very heart of the Greek capital, Athens. The brothers are also minority shareholders in Greek flag carrier Aegean Airlines.
All well as growing its business, the family has also nurtured the image of national benefactor, with Thanasis Laskaridis providing 1.5 million euros for the renovation of Syntagma Square or the company donating two vessels – the Atlas I and the Iraklis – to the Greek navy in 2019 and 2020. In return, Greek President Katerina Sakellaropoulou made Panos Laskaridis an honorary rear admiral.
The largesse runs to environmental causes too.
The family foundation, the AC Laskaridis Charitable Foundation, has been behind a number of green campaigns, mainly coastal clean-ups. Its latest is a campaign to eradicate single-use plastic in Greece by July 2021. The Greek Environment & Energy Ministry is a joint partnership with the Laskaridis foundation on the so-called "Greece, Free of Single-Use Plastics" campaign.
In 2019 the foundation launched the "Typhoon Project" with the aim of cleaning the entire Greek coastline.