"The Global Investigative Journalism Network is delighted to welcome eight new member organizations from around the world. Among the groups are nonprofit newsrooms in Greece and Zambia, GIJN's first member organizations in those countries." With this statement on March 24, GIJN announced the acceptance of Reporters United as a member of the Global Network of Investigative Journalism.
As of today Reporters United is the first newsroom in Greece to become a member of the Global Investigative Journalism Network (GIJN). GIJN is the world's leading international association of investigative reporting organizations. It supports and promotes training, collaboration and best practices among journalists from around the world, as well as efforts for free access to documents and data.
GIJN's global network now numbers 211 organizations from 82 countries all over the world. Along with Reporters United, seven more organizations from Brazil, Zambia, the United Kingdom, the United States, Colombia, Pakistan and Sri Lanka joined GIJN in March.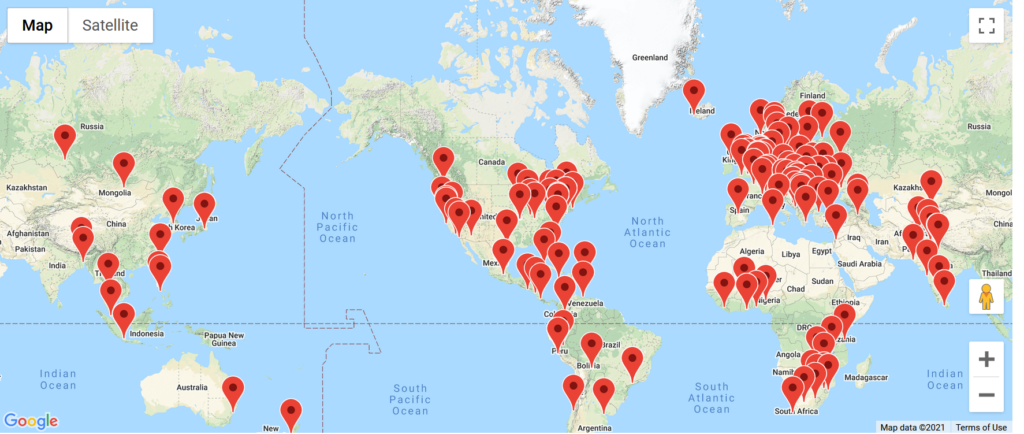 As a member of GIJN, Reporters United acquires the right to participate in voting on issues brought before the full membership by the Board of Directors.
Every two years, GIJN organizes the Global Investigative Journalism Conference (GIJC), "the world's largest international gathering of investigative reporters". The most recent Conference was held in 2019 in Hamburg, with the presence of journalists from Reporters United, while the next one is scheduled to take place in Sydney, Australia, in November 2021.
The new members were approved by a unanimous decision of the GIJN Board of Directors in early March. They were selected by a group of a total of 40 organizations that have applied to join the network over the past six months.
"This is an extraordinary group of journalists," noted GIJN Executive Director David Kaplan. "They range from public-interest newsrooms in Europe, South Asia, and Africa to an FOI center in Brazil and a UK university data journalism program."
Membership in GIJN is open to nonprofits, NGOs, and educational organizations, or their equivalent, that actively work in support of investigative reporting and related data journalism.
Read more about the new members of GIJN here and find out more about the network on its official website.