17 November 2021
In what way is a 12-year-old child a threat to our national security?
This was my instinctive reaction when, reading my colleague Dimitris Terzis's story in last Saturday's Efimerida ton Syntakton (here in Greek), I recognised myself as the journalist named in an internal document by the National Intelligence Service as being the subject of surveillance.
The wire originating from the National Intelligence Service (usually referred to by its Greek acronym EYP), which was published in redacted form by the newspaper, referred to "information coming from a highly credible source", that a certain named journalist was searching on Kos for a 12-year-old boy from Syria named Jamal, whose artwork had appeared on the cover of a special supplement of French newspaper Le Monde.
"According to the information, the juvenile is in the Pre-departure Detention Centre, and the journalist is preparing a story relating to his detention". The communication goes on to request information on a person with whom the journalist (me) has come into contact regarding the story, and even about the child himself!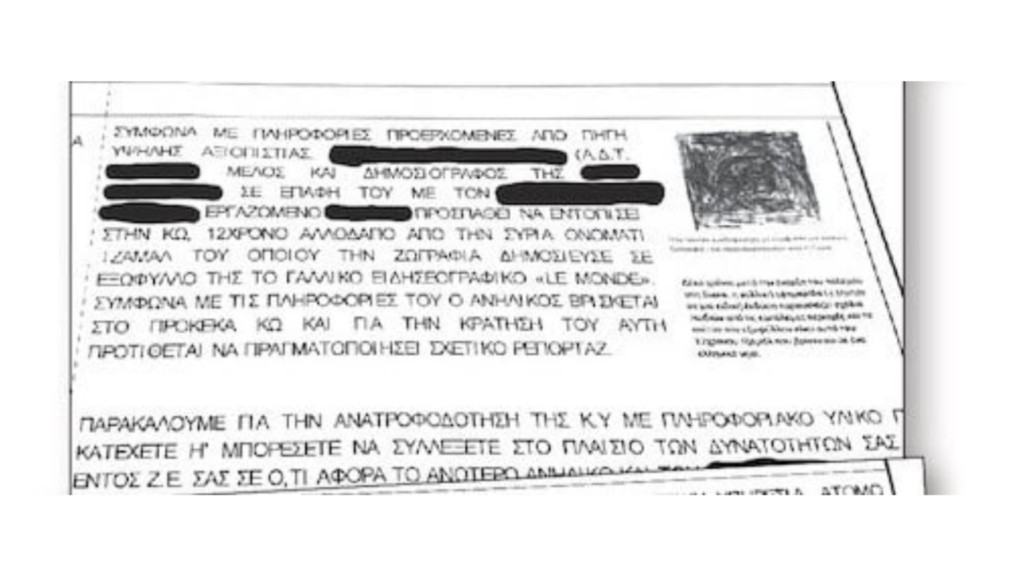 Jamal comes from Aleppo in Syria, and for the past two years he has been in Greece with his mother and two siblings, aged eight and 14 years. When I found out about their story last April, the family had already spent five months in the Pre-departure Detention Centre on Kos, a facility where asylum seekers are crammed into containers behind barbed wire, under administrative detention, without having committed any crime. They are not given any information as to when they might be released, and are often not given an explanation for their presence there.
Having already spent half of his life on the road, 12-year-old Jamal had just begun to rebuild a level of trust in his environment, when the family's application for family reunification with Jamal's father in Germany was rejected, and they were moved from the island's open facility to the Pre-departure Detention Centre.
There, Jamal lost all interest in life. He stopped following the virtual school classes offered by a humanitarian organisation – the only connection for children with the world outside the barbed wire – because, according to the explanation given by his mother to the teachers, Jamal "did not see the point".
He kept asking his mother when they would get out of there. He woke up in the mornings and, not having anything to do, fought with his siblings. The children blamed their mother for bringing them to Greece, saying that it would have been better if they had died in Syria. The mother worried that Jamal would start self-harming.
It was when living under these conditions that Jamal submitted a drawing to a competition being run by the UN and the UNHCR to mark ten years since the start of the war in Syria. The drawing was first exhibited in the MuCEUM (Museum of European and Mediterranean Civilisations) in Marseille, before being published by Le Monde.
You don't need to have studied fine art to grasp his state of mind as he drew it. "Syria is destroyed, there is nothing in its place", he says. "Just like the colours in this drawing".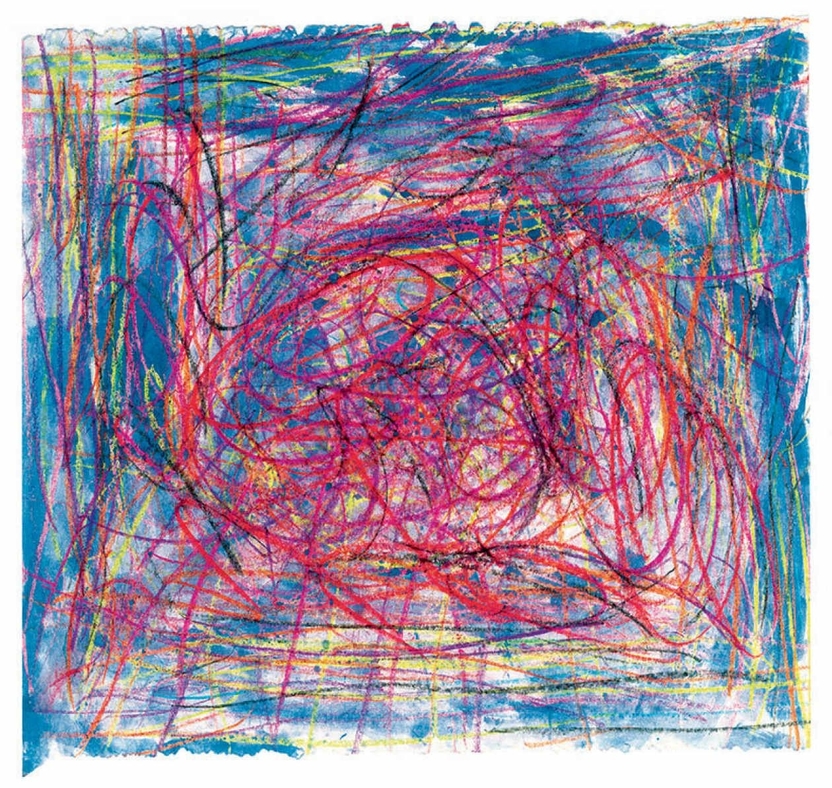 And so, we come back to the original question: is this child a threat to our democracy?
"On November 15, 2021, in response to questions about the Efimerida ton Syntakton story, the chief government spokesman described the National Intelligence Service's role as dealing with "threats to the security of citizens, and the orderly functioning of society". Is it desirable, then, for it to concern itself with a child's drawing, one that has been able to travel outside the "prison" that he describes being held in?"
Should it not be a concern that the child himself has been under detention for months without justification, that his mother must watch him lose all hope in life in the very place where he sought refuge, and that he is being denied the basic human rights that our country is bound by international conventions and Greek law to uphold?
The issue here, however, is not just Jamal. According to the same document, an employee of the International Organisation for Migration (IOM) also found themself being monitored by the state agency. The IOM is not only the UN's official agency for migration, but the main partner of the Greek government in managing the refugee crisis.
Is it desirable for a state agency to monitor the employees of an international organisation which works closely with the state? Is monitoring of employees foreseen in the terms of the Greek state's engagement with international organisations?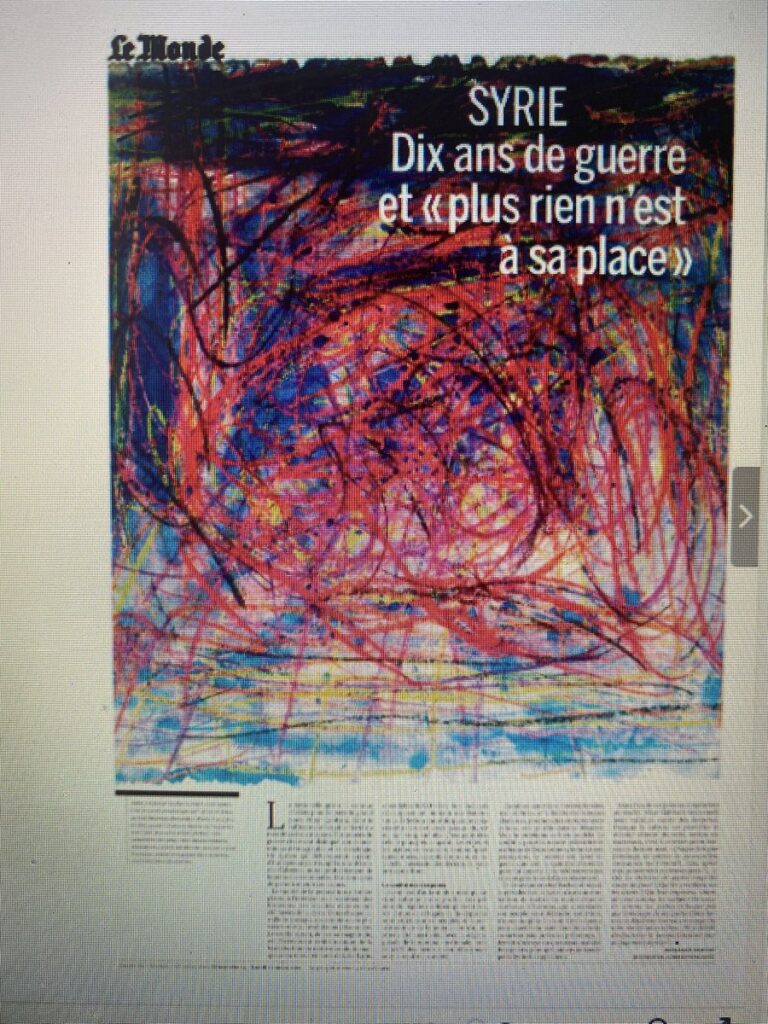 We finally come to the questions arising from my own particular situation, which one can easily see have much broader relevance.
How does EYP know what stories a journalist is working on? Who is the "highly credible source" that receives information on a journalist's subjects while they are still at the research stage? And, more importantly, what interests are served by gathering this information, and for whom is it intended?
If the function of EYP is to protect national security, then keeping tabs on my movements is nothing more than a waste of money, and cannot be justified under any circumstances.
Journalism serves society, it does not threaten it. The journalism I personally practice, both through Reporters United and Solomon, the two groups of which I am a member, and through Investigate Europe, AFP and the international media who have trusted me to report on refugee issues, is always pursued openly, eponymously, with full transparency.
There is, of course, another explanation. Many of the investigations I have contributed to in recent years, along with many good colleagues with whom I am in regular contact (and could therefore potentially be monitored through their communications with me), concern issues which have exposed those in power.
We have exposed how the books were "cooked" to inflate the numbers of refugees in the Moria camp, enabling the Greek state to claim more funding.
We have shown how when New Democracy pledged to bring order to the NGOs involved in managing the refugee crisis, they ended up funnelling millions of euros to an NGO with a non-existent remit, which had only just been created.
We have revealed the shocking reality of the conditions in which the most vulnerable asylum seekers in Europe, unaccompanied minors, were left at Moria.
If this is the case, it means that my surveillance did not take place because I am considered a threat to the state, but to provide information to certain people who know that we intend to continue practicing investigative journalism with the same dedication to the public interest, and to continue publishing what they perhaps would prefer not to be known.
In which case, things are much more worrying…